About me...
I am A. Sundararajan. I work for Sun Microsystems in India.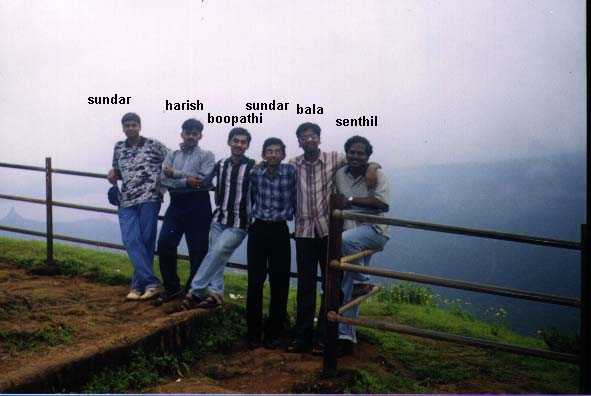 Fourth from left is me. First "sundar" is Sundaresan.
Where?
I am from Tamil Nadu, a southern state of India. I was born and brought up at Pallathur, a village near Karaikudi. I live in Chennai. Blog: http://blogs.sun.com/sundararajan
When?
I was born on June 16, 1972 The Death Clock says I will die on Wednesday, April 18, 2046 (Normal Mode) :-)
Education
I received

Believe me, I don't know how to use soldering rod properly. My dad ridicules me because I can't solve a small problem in our television :-)
What do I do for living?
I work for Sun Microsystems in Java Serviceability Team. I am working from home. Previously, I worked for Tata Consultancy Services from April 1995 to Oct, 2000. I worked in Citibank, Tokyo(as a TCS employee) about one year and 4 months .
---